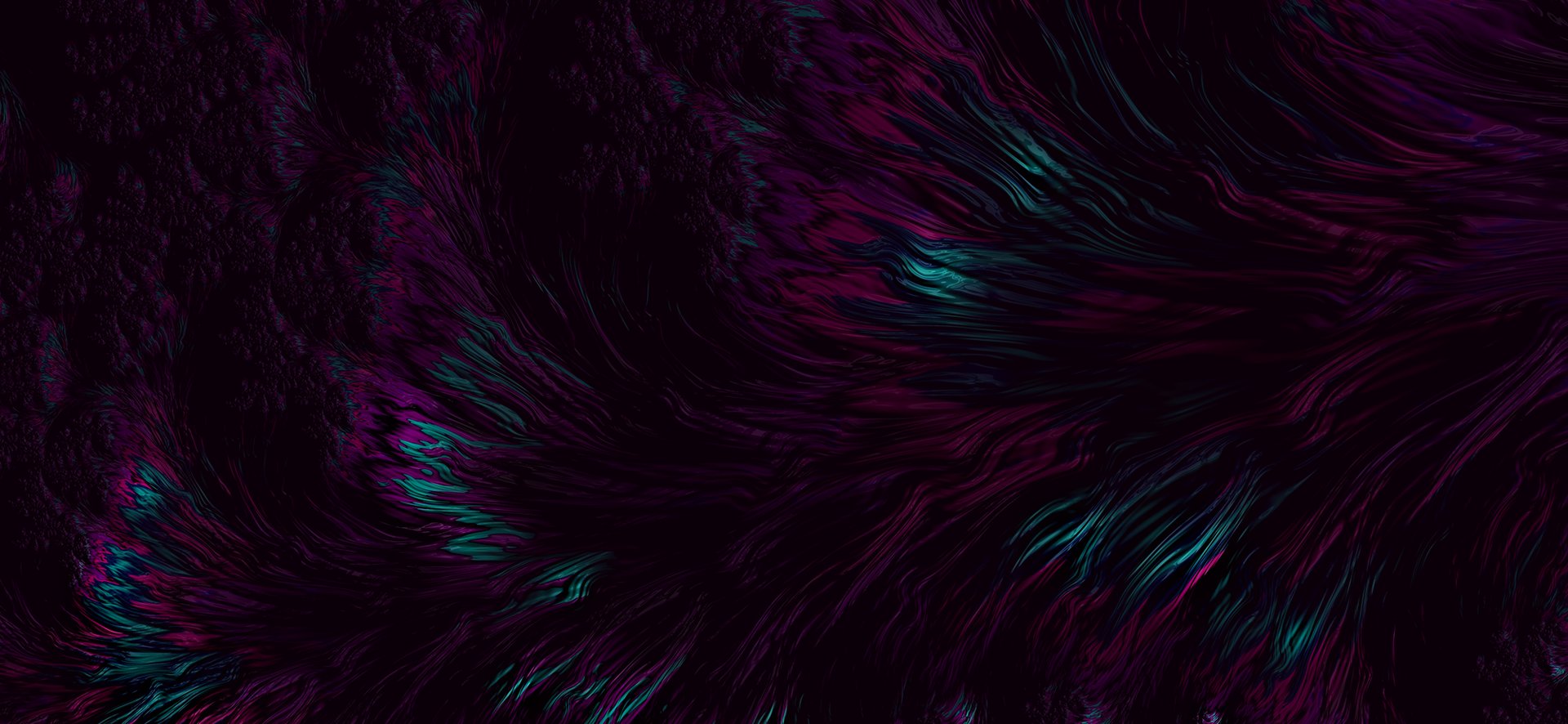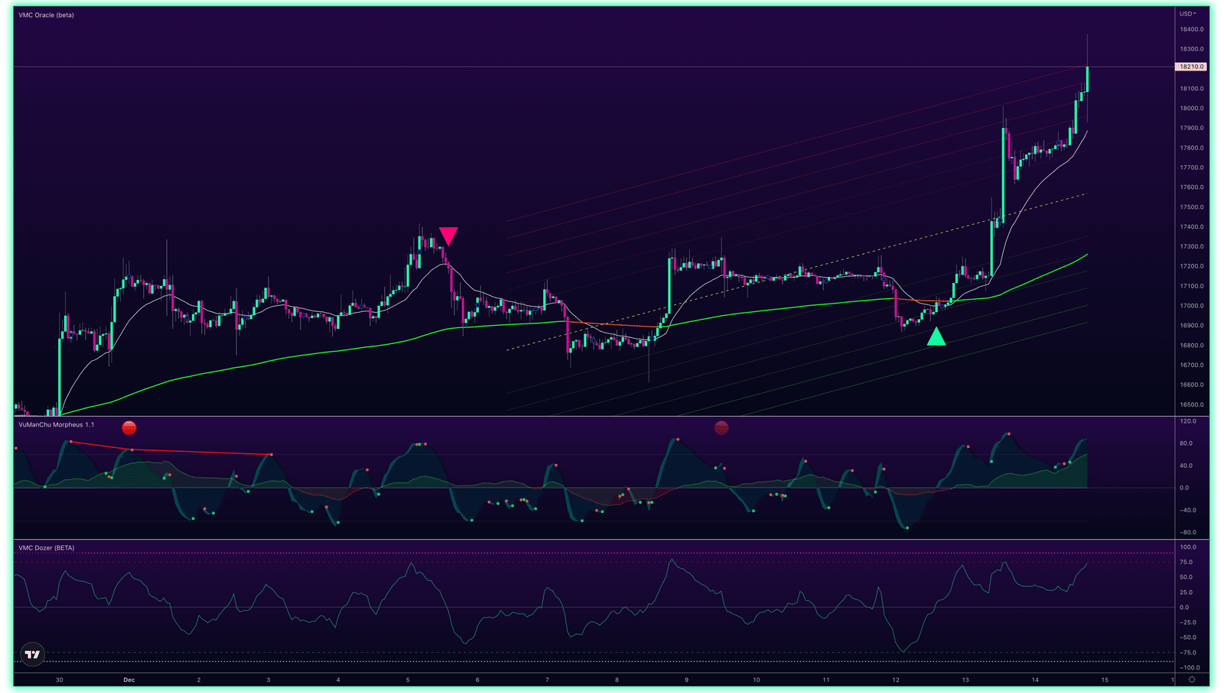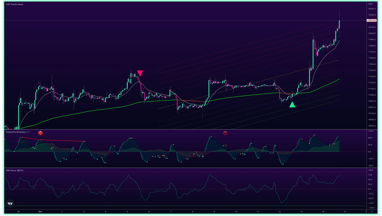 Boost your trading results with the guidance of world-class VMC indicators.
Dominating the charts since 2020.
VMC ORACLE
Extraordinary Results.
Are you a busy person with little to no time to spend trading? If so, this is the indicator for you. Simply set up alerts on your favorite assets so you only check the charts when an alert is triggered!
*Accurate on Cryptos, Stocks, and Indices.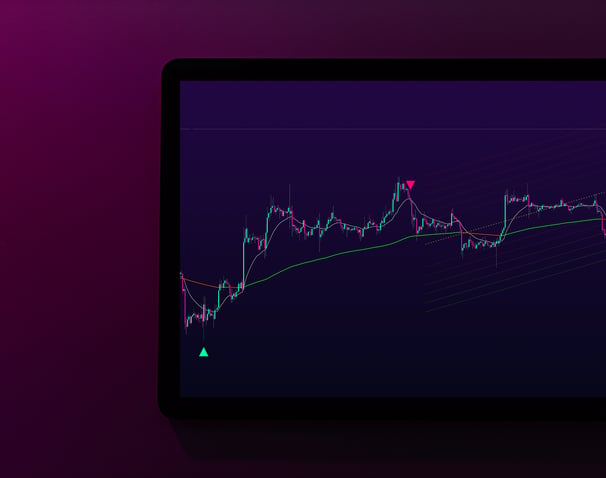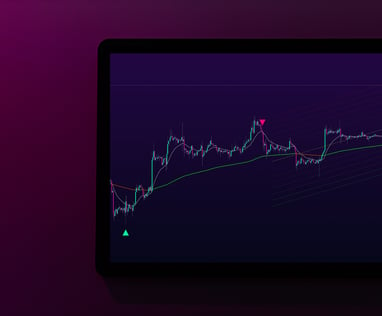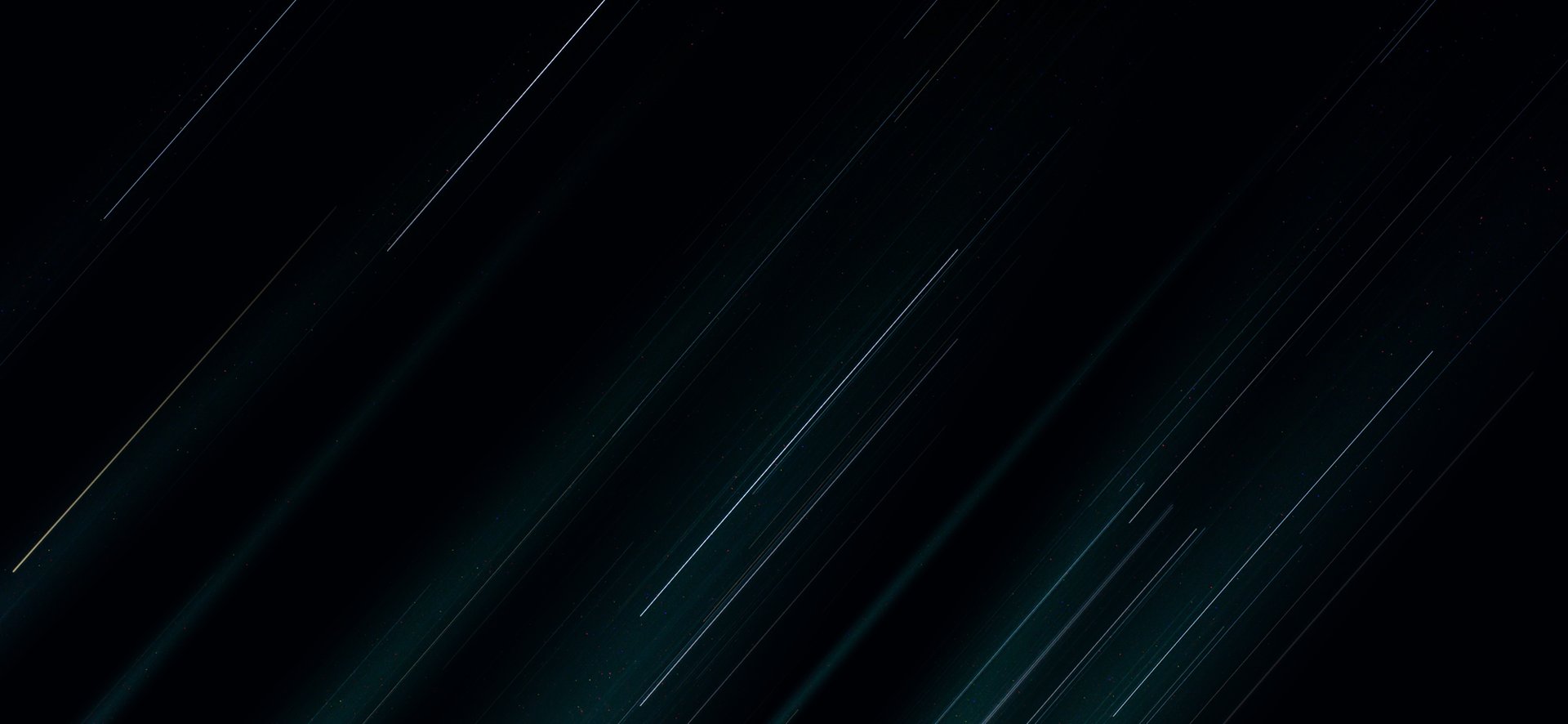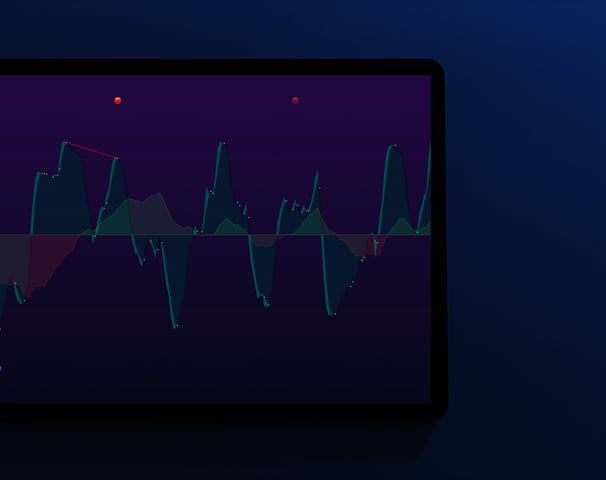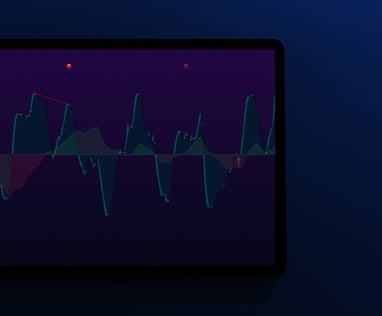 VMC MORPHEUS
No Boundaries.
Stop with the guessing games. Use Morpheus to calculate the entry and exit of a move at the most optimal times.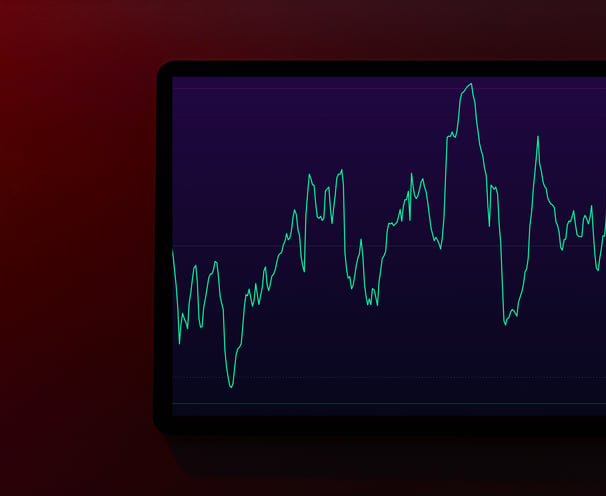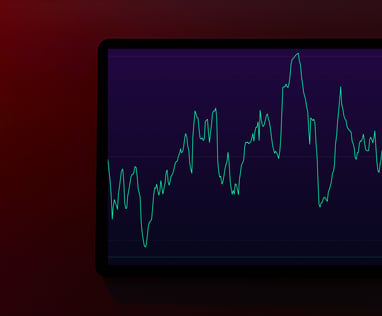 VMC DOZER
Reliable Intelligence.
The speed and direction of a move is very important to a trader. With Dozer, you can see when a move has been exhausted and is going to reverse.

VMC TRINITY
Automated Trading.
The markets are volatile and can impact one's psychology. Trinity is a bot that will trade for you 24/7 and scalp small gains over a long period of time.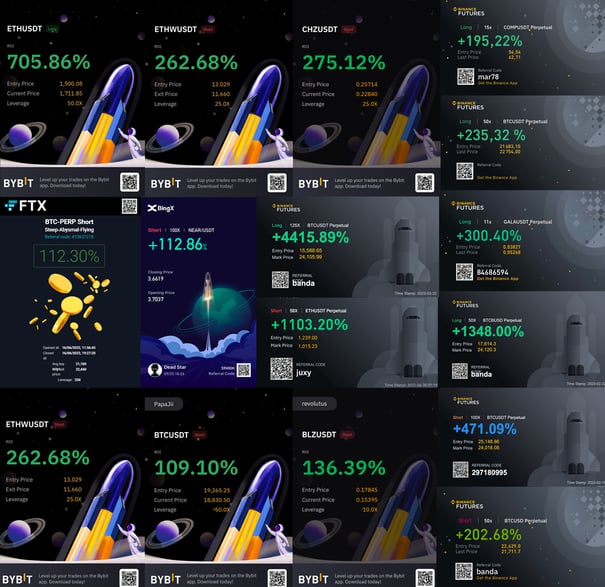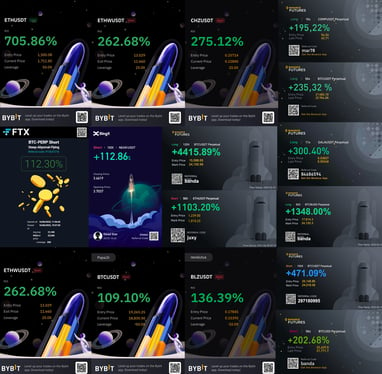 Want to trade like a pro?
Use VMC indicators to take back control and trade confidently.